hey @spinstah how long did you dry oregano in the dehydrator for?
good day: run, brekkies w/ friends, some work got done, librarian happy hour & now a g&t w/ @thinkpol. Friday #ftw
rough day at the Smedman residance: sick nanny + sick mama + partially sick baby_hms = crying fest for all.
One of those days misplaced both a debit card and my laptop power cord
Oof 12/2 and I want to turn the heat on, but the thermostat is broken. hopefully it will get fixed this afternoon #firstworldproblems
Yes! RT @Infomnivore: Lane: "Library is a hub, not a destination" #acrlny11
meeting in DC today (not that I tweeted at all). I really like going 'downtown' sometimes. it makes me feel important.
On a happier note I'm on vacation #ftw wheeeeeeeeeeee!
amazingly I have the right color thread to hem navy blue pants.
White knuckled commute today. That makes it 3 for 3 in sucky morning drives this week. #commutinghell
Goodbye to All That: Reflections of a GOP Operative Who Left the Cult | Truthout: http://t.co/XjZRoUi
and I'm back. I promise there will only be a few cute baby pics posted here.
Pledge here: http://bit.ly/e0CUlk @baltfoodcoop is only 20 pledges shy of the pledge goal! Come on, you can do it!
RT @spellboundblog: Help transcribe historical restaurant menus on beta website http://menus.nypl.org @nypl_menus (project funded by @NE …
RT @NewMSI: Peter Hirtle: "when you hear someone refer to a '10% rule' when it comes to copyright… they do not know what they are talk …
…and my #googlefu returned right after I put out that last tweet. #d'oh
RT @JMP1123: I am not a hooker Mr. Beck. I have a Masters Degree. I'm married. No abortions. And I use Planned Parenthood's services. @ …
Museum inventory done. Now on to cleaning up the database. #museumwork
"We are in danger of mistaking righteous consumerism for radicalism."
– Malena Watrous, Money Can't Buy It: How the City of Free Expression Became a City of Righteous Consumers (via thinkpol)
Thanks possible #governementshutdown for ruining my #babymoon. grrrr
RT @gordonbelt: Government shutdown in a nutshell: RT @adravan This country continues to elect people who have no ability to lead or gov …
Yelp: With Apologies to Allen Ginsberg's "Howl" http://t.co/sVuZdUh via @spinstah
RT @archivesnext: RT @digicurator: A History of Web Browsers—relevant for web #archives. Infographic at http://tnw.co/faMEH2
RT @lkrier: This one is a must-read. The failure of shareholder capitalism - War Room - Salon.com http://goo.gl/1NZiD
Starting new schedule today. Anyone else up and at work? #whatdidIgetmyselfinto
omg…Hoehn hot cross buns are what hcb's are supposed to be. mmmmmmm
#LITA list alerted me to a great short story from Cosmos: http://www.cosmosmagazine.com/node/4085/full
RT @aldusM: RT @peterkirn: How to doom America to mediocrity: start cuts with education. This shouldn't even be a partisan issue. http:/ …
Timeline work means I'm living in 2009 for today. #museumwork
RT @jennnnie: Why is a 3% tax increase on the richest considered "socialism" but a 14% pay cut on the middle class is "doing your part?" …
rolling through file name changes…also, I've updated the workflow so I never have to do this again. #crappyworktasks
Is seriously regretting taking on this side project.
productive morning must lead to productive afternoon!
Pretty sure I'd rather be at #c4l11 and not bludgeoning access to my will, but fwiw today's score is Dina 3, Access 0.
Almost done with the museum inventory. Then on to cleaning up the database so we can actually do something w/ the data & pics.
err and by moonscape I mean moonrise/moonset
I learned abt 2 things last week. 1) my productivity soars w/out twttr access (darn) & 2) DCMetroArea's inability 2 deal w/ snow. (2xdarn)
took me 4.5 hours to go essentially nowhere today. fml
Is finished Xmas shopping. Now to finish Xmas making.
twitterverse, I'm searching for a good reasonably priced #bourbon as an Xmas gift. Any recommendations?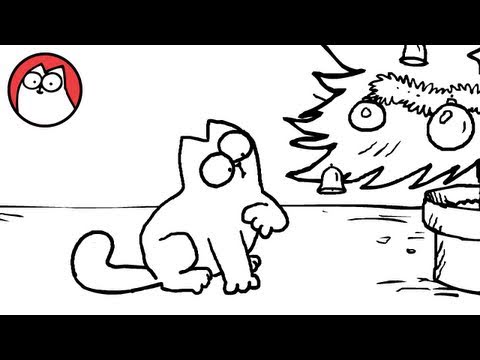 2 tags
Epic Win for Dinner. →
Please make this now! It was the best thing we've made in ages.
2 tags
Modern Library's 100 Best Novels
Prompted by nothing at all I'm going too see how many of these can hold my attention. I'll post my thoughts here and to my Good Reads account. The ones that are crossed off I've read in the past (although there are certainly a few I'd like to read again), and there are others I'm sure I've read, but can't clearly remember. As a side note, there was a...
1 tag
25 things I'm going to do while unemployed
So I don't have 25 yet, but I'm working on it. Trying to get through a bit of this each day. [Ed Note: One year on I still haven't made it through all  these (14 out of 25, just big ones left I guess)…/feelingsorryformyselfandgetoffyourassDina] 1) Ride the Minuteman Trail w/ L. 2) Train for and finish the century in the Rodman Ride for Kids (you can sponsor me here). 3)...
today's agenda for the #jwaI4E includes a talk by R. Jill Jacobs on "What's Jewish about Justice"
this morning we are taking an indepth look at our new Civil Rights curriculum. http://bit.ly/dpQ0ia #jwaI4E
the day is beginning w/ D Schultz and an overview of the Civil Rights Movement #jwaI4E
great resources for using primary sources in the k-12 classroom from Primary Source http://bit.ly/8ZBYqn #jwaI4E
what was life like for Southern Jews before and during the Civil Rights Movement? Our participants answer #jwaI4E
are you working now twitter?